Call for Participation 2021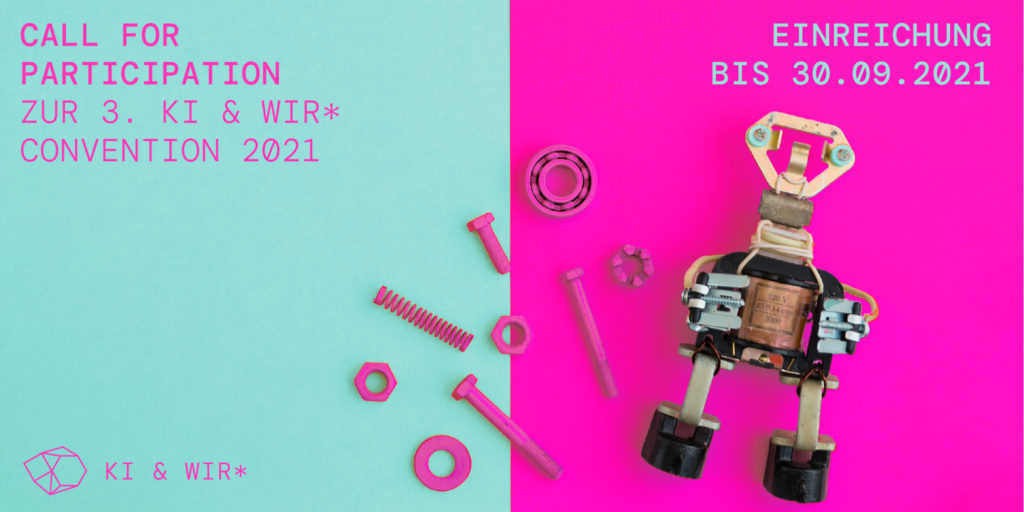 At the 26. and November 27, 2021 the 3rd KI & Wir * Convention asks the question "(How) can we learn KI?" The keyword is AI literacy – how do we acquire basic competence in dealing with artificial intelligence?
Your contributions are required for this!
We are looking for interactive formats that convey practical AI skills for beginners and advanced learners of all ages. Whether training facial recognition software, interactive methods to convey artificial intelligence in school lessons, artistic music and video formats or your own innovative idea – it is important that the participants get direct and, in the best case, playful access to applicable AI.
Ideally, your offer should work online, as the 3rd KI & Wir * Convention will partly take place digitally.
The Call for Participation is open until 09/30/2021 .
Convince us with your project and with a little luck you will be there live at the 3rd KI & Wir * Convention!