Aaron Israel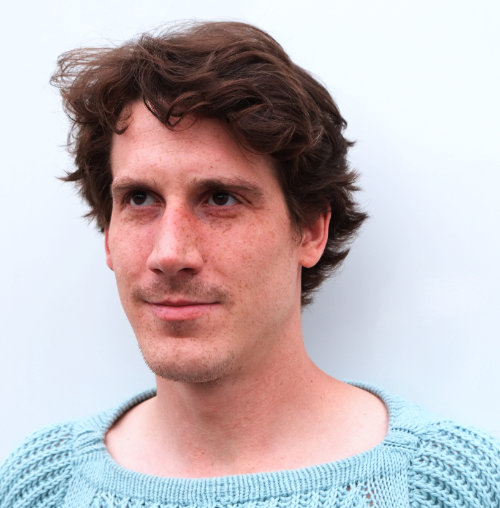 Aaron Israel works as a freelance artist and software developer. He studied at the University of Fine Arts in Braunschweig Thomas Rentmeister and Bjorn Dahlem .
In his work he deals with kinetic objects made of hardware and software. Most recently, as part of the group work ArtPilot (art-pilot.de), he worked on a robot that uses text2text transformation based on GPT-J to comment on works at an exhibition.
He is currently working on an interactive dance performance in which bio-signals from neural networks are analyzed and transformed into music and movement using live coding ( here ).